Jerry posted a few comments on my blog the other day.

I feel as though I need to back him up.

He is correct.

This blog is about my feelings.

My feelings are true and factual for being emotions.

This blog is however not a story.

I do leave out pertinent information.

I don't leave out this information to better my case or to make me look a certain way; I leave it out because that information doesn't apply to my feelings.

If I was telling a story more of the information would be given, I would try to tell both sides of the story as factual as I possibly could.

Even if I was telling a story, it still wouldn't be the ultimate truth as there are always two sides, two perceptions.

I'm in no way lying; I try to be truthful to my feelings.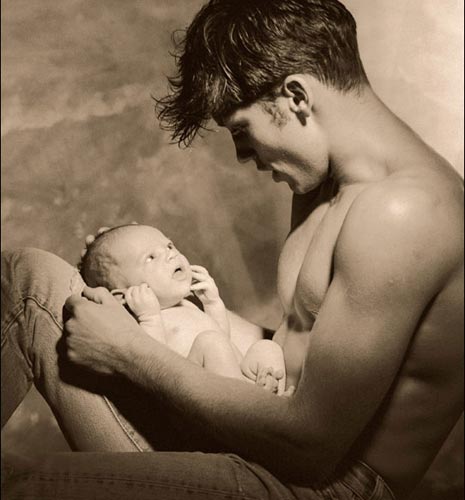 youjustmademylist.com
If I was telling a story the story would go something like this.

There once was a boy and a girl who met at 14.

There was an undeniable spark and connection for both of them on different levels, they became fast friends.

That friendship would not end for years to come.

The girl got pregnant and the boy felt for her situation, even though she designed it. Most of all he fell in love with her daughter.

The boy had a desire to better this girl's life, he knew the hardships she had, and he could see two futures for her.

One that followed in her mother's footsteps and another one he was born into.
He loved this girl with all his heart, she meant the world him, and he loved the way she loved him.

He made a choice to give his life up, so she could have the life she always wanted.

They created a family, they moved around a lot as he built a solid career.

He supported her financially, emotionally; he supported her as a stay at home mother.

He encouraged her to get college degree.

They had a wonderful relationship, and he loved her probably more than anyone he has ever loved before.

She loved him to he was a supportive husband, a great father, a wonderful neighbor, he was loyal he was honest; he tried to ensure that this girl was always happy.
catholicmatch.com
He knew that this girl needed something more, and he wanted, he desired to give this girl everything she wanted, but it didn't matter how much he tried, he was just unable to meet her needs.

She knew he was trying to fill her needs she saw it in his eyes.

She knew he loved her.

One day after years of unhappiness this boy whom turned into a man finally accepted that he was gay.
Not wanting to hurt his best friend the woman he married, he decided not to tell her right away.

He was looking out for her interest as she finished college.

It became too hard for him to keep a secret any longer as she wrote him letter of her pain.

He looked into her eyes and saw her pain from his own inabilities to love her the way she needed.

He came out a year and half early because he couldn't bear hurting her any longer.

He was expecting the worst he expected her to leave, he expected her to hate him.
The woman didn't hate him, but encouraged him to be gay.

She still accepted him for who he was.

He was fully aware of the long emotional journey that it would be for the both of them.

He ensured her that he was not leaving her that he was staying for the long haul.

She being naïve was unaware at the emotional toll that this would take on her.

Loving him the way she did she moved a little quickly for her comfort but encourage, pushed and prompted him to explore the side of him that he kept locked away for so many years.
She wanted him as a lover even though he was gay.

She thought he would realize that he wanted her too.

He knew that this was going to be an emotional journey for her, a struggle.

He promised her to listen.

He allowed her to make him feel like a piece of shit, he took it all and never once made her feel wrong for her feelings.

He listened.

He made mistakes, he admitted them and he told her there were going to be many more mistakes throughout this process.

He told her that she would make mistakes and say things she would later regret, he would make mistakes as well.

This was going to be a trial for both of them as they try to redefine who they are, with and without each other.

He continues to this day to meet her needs, to show his undying love for her.

He tries to prove to her that her friendship means something to him.

He tells her he sorry for the way he treated her almost daily.

He explains to her that he wanted to meet her needs, he was just unable.

He explains to her that he is not the same man he was just four months ago, that he has changed that he is now a better, happier man.

She knows this, she sees this in him.
He trusts her more than he trusted her then, he confides in her more than he confided in her then.

He is finally able to be open with her.

She loves him still.

She is afraid though.

She is having a difficult time trusting him.

He has hurt her to the core, and she is afraid that he will hurt her again.

The doors are closing to heart, she is trying to block herself off him, but at the same she struggling to keep those doors to heart open knowing that she needs to trust him, trust that he will never hurt her the way he did.

They have a lot more to go through; their journey is not over yet.
In the end she kept the doors from closing.

She learned to respect him as a gay man, who became her best friend.

He learned to respect her as a woman who would always be in love with a gay man.

It took a long time, and a lot of work on both of their parts.

With a lot of compromise and understanding they were able to continue their best friend relationship that they once started out with.

They are soulmates, they both needed each other and they both knew the connection they shared could never be broken.

They both lived unknowingly ever after.
Jerry is a great man with a lot of character.

My blog doesn't make out him to be all the time, but he is.

He respects me and my feelings.

We may not always see eye to eye, but we respect one another's feelings or least to come to an understanding of them.

Jerry loves me with all his heart.

I am the one who kept pushing Jerry be gay, to explore to find himself.

No, I wasn't ready.

The fact is not all of this is Jerry's fault, it is mine as well.